The Process Diagram: Rationale and Definition
Hiroaki Kitano, Yukiko Matsuoka, Akira Funahashi, Kanae Oda
The Systems Biology Institute
This document describes rational behind "the process diagram", and a set of symbols and conventions that are implemented in CellDesignerTM 2.0 and possible extensions for CellDesignerTM 2.5 to be released in 2005.
1 Rationale Behind the Notation
Most diagrams in published papers are drawn using informal notations with sets of arrows, bar-headed lines, and circles roughly representing activation, inhibition, and the proteins involved, respectively. Fig. 1 is a typical example of just such a diagram for a MAPK cascade in a mammalian cell.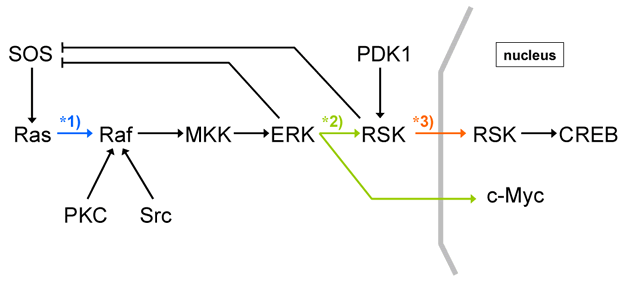 Fig. 1. An example of informal arrows-and-bars diagram
>> Check Abbreviations
In this diagram, the arrows may implicate several different reactions. For example, the arrow from Ras to Raf (marked as 1 in Fig. 1) appears to indicate that Ras activates Raf. However, in reality, Ras enhances plasma membrane translocation of Raf. Thus, this arrow is more accurate to be read as "recruitment" or "translocation", instead of activation. Two arrows originating from ERK to RSK and c-Myc (marked as 2 in Fig. 1) are interpreted as activation of RSK and c-Myc by ERK. However, the same representation could also be interpreted as one complex (ERK) that splits into two subcomponents (RSK and c-Myc). The reason that we exclude this interpretation is because we already know some of the properties of the components involved, not because of anything within the diagram itself. How should we interpret the arrow leading from RSK to RSK (marked as 3 in Fig. 1)? In this case, the arrow is meant to be read as the translocation of RSK from cytosol to nucleus, instead of activation of RSK by RSK itself. Therefore, among these simple examples, there are three possible interpretations of the same arrow symbol; activation, dissociation, and translocation.
Not only are notations used with multiple meanings, the notation is ambiguous and unable to represent essential information (and therefore not machine readable). Correct interpretation depends upon the reader's foreknowledge. For example, two arrows leading to Raf from PKC and Src indicate the activation of Raf by these two kinases. However, it is unclear what the mechanisms are, which residues are phosphorylated, or which is the first modulator of Raf. Accompanying text can supplement missing information to explain otherwise ambiguous points. However, in some cases the text might be more ambiguous than diagrams.
Kurt Kohn may have been the first to propose well-defined canonical representations for molecular interactions (Kohn 1999; Kohn 2001); and other researchers have been working on alternative representations (Pirson, Fortemaison et al. 2000; Cook, Farley et al. 2001; Maimon and Browning 2001). Unfortunately, none of the proposals has been widely used for a variety reasons. For example, there is no software tool to create a Kohn Map efficiently, and this type of representation does not allow for explicit display of temporal processes. Other notations have different shortcomings.
Circuit schematics used in electronics are ideal examples of information display in a graphical but unambiguous manner. Engineers can reproduce the circuits drawn in the schematics simply from the information contained in the diagram. Although the interactions may be substantially more complex, one of our first goals in systems biology is to create standard graphical notations that unambiguously represent molecular interactions of biological systems.
2 A Process Diagram