To simulate a model using the Control Panel
1. Open the sample file "MAPK.xml" in the "samples" folder.
2. In the Menu, select Simulation - Control Panel.
3. The Control Panel will open.
4. Change the End Time value to "1000".
5. Click Execute button.
6. You will see the time course plot in the right side of the control panel.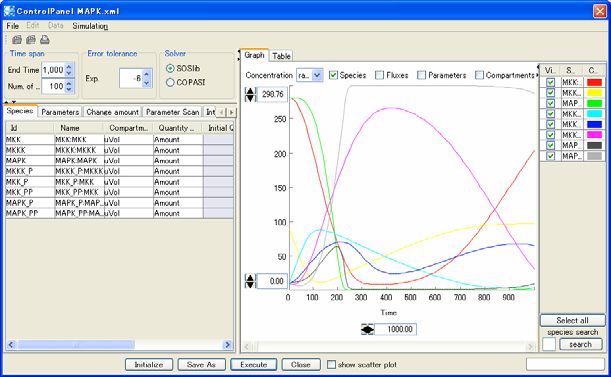 See also:
StartUp Guide: chap.7 Simulation (pdf)